Offering riding lessons and hacks for the whole family​
Why horse riding is great not just for your body but your mental health too.
Horse riding for children and adults is exhilarating.  As well as working core muscle groups, horse riding strengthens limbs and helps with posture and balance, which help keep the body healthy and fit.
Did you know that horse riding,  is a great way to increase your self esteem and improve your confidence.
Our location directly on the Sussex Downs is perfect for road free hacking. We offer one hour, two hour, pub rides, river rides or perhaps a gentle stroll.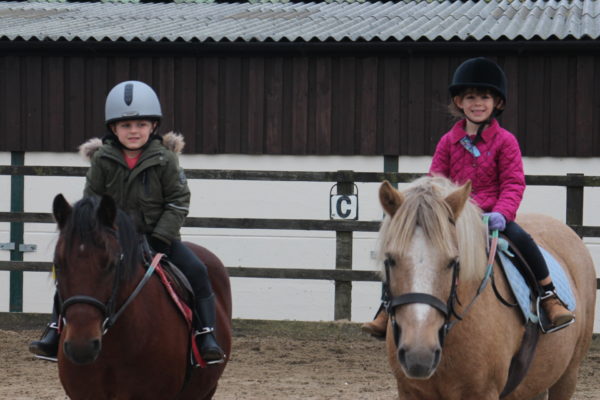 We offer private, semi-private and group lessons for children from the ages of 4 through to adults.
Hacking on the South Downs
Happy Valley Equestrian Centre is based on the foot of the beautiful Sussex Downs. Our hacks ensure you get to see the best views for miles with your equine friend.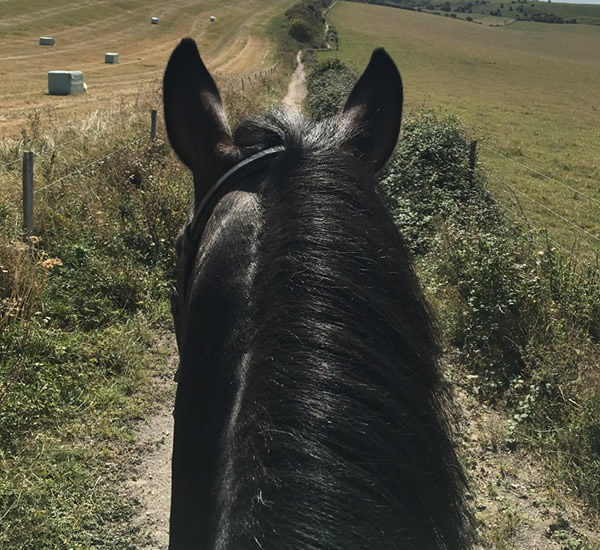 Prices from 1st February 2020
Lessons
£20.00 – Group lesson for half an hour £30.00 – Group lesson for one hour £30.00 – Private lesson for half an hour £45.00 – Private lesson for 45 minutes (week days only) £25.00 per person – Semi-private (2 riders) lesson for half an hour £30.00 per person – Semi-private (2 riders) lesson for 45 minutes.
Hacks
£30.00 – Hack for one hour £60.00 – Hack for two hours For regular customers, we offer pub rides and river rides  please
contact us
for further information. Lesson start from age of 4 and upwards.
Most frequent questions and answers
We have a variety of sized hats for children and adults that you are welcome to use.



We would suggest you wear jodhpurs/jeans/leggings to protect legs from chafing against the saddle, and close-toed shoes with a small heel to keep feet from slipping out of the stirrups eg boots rather than trainers.
In cold weather, we advise to wear layers of clothing to keep warm.
In warmer weather, we advise you to apply sun tan lotion before your lesson/hack to avoid burning.
Research shows that spending time with horses can be beneficial for adolescents experiencing depression, anxiety, and/or trauma-related symptoms, as well as ADHD, autism, dissociative disorders, and other mental health diagnoses
Enjoy breathtaking views from the saddle
1 hour hack 2 hour hack Pub Rides