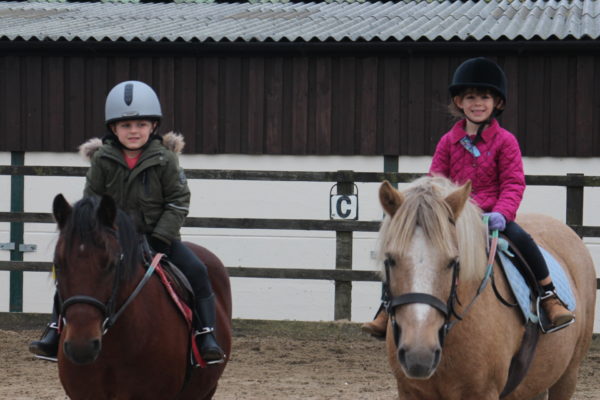 Prices from 6th April 2022
We believe that group lessons are the best way for children to learn. They can watch and learn from each other, have fun and make friends along the way.
With a maximum of 4 in our beginner lessons and 6 in our more advanced lessons our qualified and experienced instructors are able to provide a safe, fun and relaxed environment to learn in.
£30.00 – Beginner group lesson (Level 1) – 30 minutes
Our beginner group lessons run at various times at weekends and at 4pm on weekdays.
£36.00 – Intermediate/advanced Group lesson (Level 2/3) – one hour
Our intermediate/advanced group lessons run at various times at weekends and at 4.30pm on week days
If your child is a beginner please use our online booking system. If your child has some riding experience then please call us on 07836 358307 so that we can ensure they are going into the correct group.
£45 – Vici will now be offering 30 minute 1-2-1 lessons on a Thursday after school. Please use our online booking system.
Please note that we have a weight limit of 12 stone. 
Hacking on the South Downs
We offer hacks to our regular riders only:
£35.00 – Group hack for 1 hour
£70.00 – Group hack for 2 hours
£50.00 – Private hack for 1 hour available on request.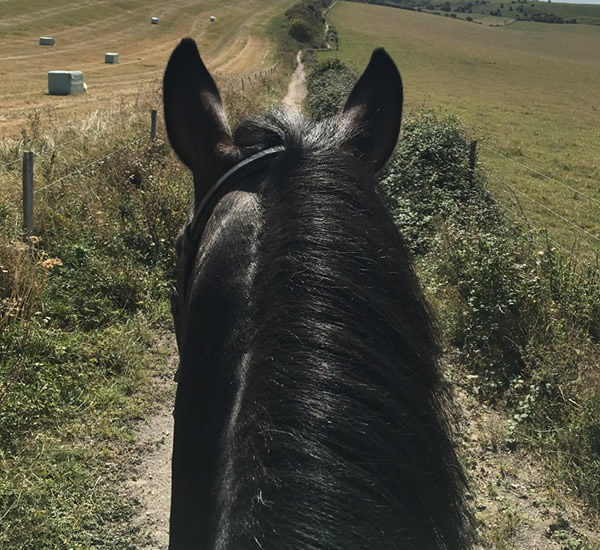 Most frequent questions and answers
We do recommend that clients have their own hats, especially if they plan on coming regularly. However, we do have hats of various sizes available to hire.
Hat hire is £2.50 per lesson
We would suggest you wear jodhpurs/jeans/leggings to protect legs from chafing against the saddle, and close-toed shoes with a small heel to keep feet from slipping out of the stirrups eg boots rather than trainers.
In cold weather, we advise to wear layers of clothing to keep warm.
In warmer weather, we advise you to apply sun tan lotion before your lesson/hack to avoid burning.
Research shows that spending time with horses can be beneficial for adolescents experiencing depression, anxiety, and/or trauma-related symptoms, as well as ADHD, autism, dissociative disorders, and other mental health diagnoses